The Ultimate Guide to Choosing
the BEST Florida Retirement City
The Ultimate Guide to Choosing
the BEST Florida Retirement City
If you're thinking about retiring to Florida, you must read this guide first! Discover why so many retirees consider Tallahassee as the best Florida city for retirement.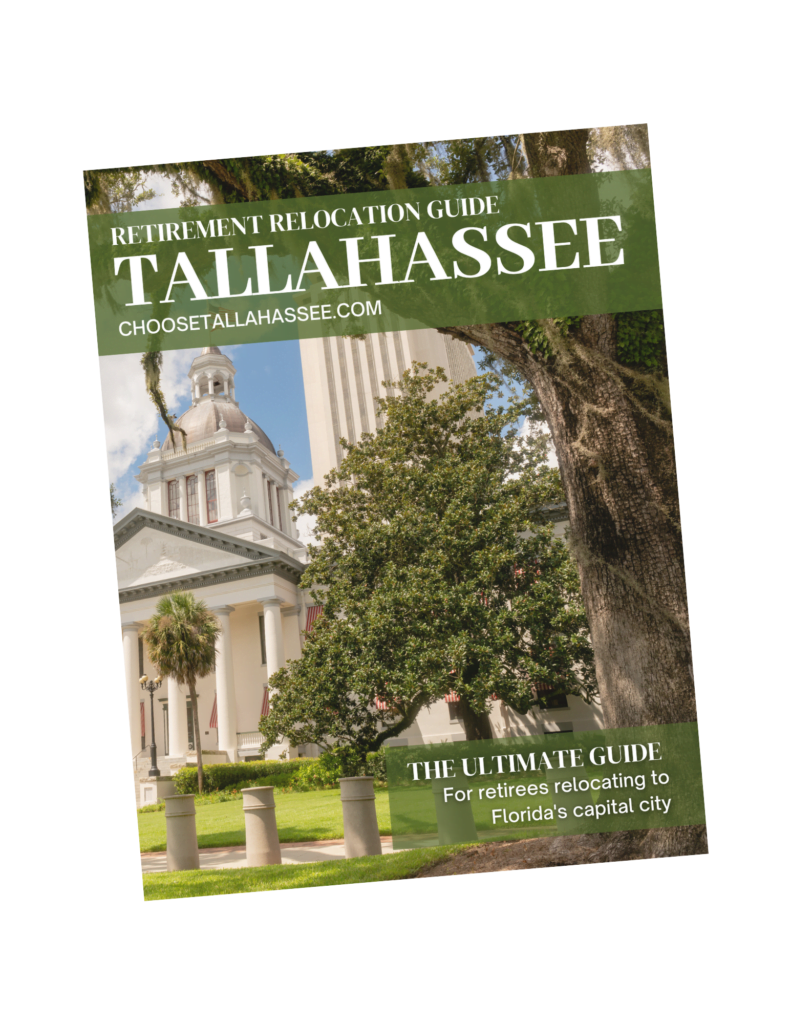 In this guide, you will discover:
3 reasons why more retirees are choosing Tallahassee, Florida

Popular 55+ communities in Tallahassee

Clubs & activities you can join to start making friends immediately 

BONUS: 

Our Retirement Relocation Worksheet, which will help you determine your cost of living needs, and define what quality of life means to you!
Here's why more retirees
are choosing Tallahassee as their retirement city of choice:
"Excellent healthcare, good restaurants, low cost of living, beautiful area, lots of cultural opportunities."
"It's a great small Florida city with a Southern temperament."
"Kind and caring community. Lots to do. Educational opportunities through OLLI. Good amenities, restaurants and parks!"
Ready to find out if Tallahassee is right for you?