Your dream job is a click away! Scroll down to see healthcare, education, technology, government, finance, and more jobs in Tallahassee.

Tallahassee Memorial HealthCare
If you're looking for jobs in Tallahassee, TMH is a great place to start. Tallahassee Memorial HealthCare (TMH) is a private, not-for-profit healthcare system. TMH serves a 17-county region in North Florida and South Georgia. There are 772 beds in this acute care hospital, which includes a psychiatric hospital, multiple specialty care centers, three residency programs, 32 affiliated physician practices and partnerships with other hospitals and universities around the state.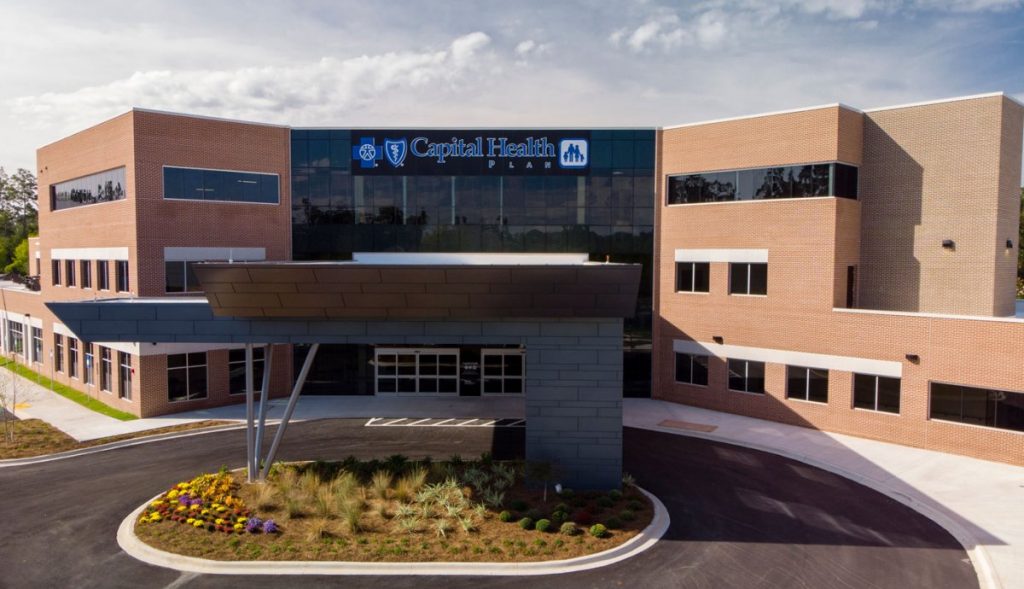 Capital Health Plan is often looking for talented individuals to join the company. Click the link below to view their current list of jobs in Tallahassee.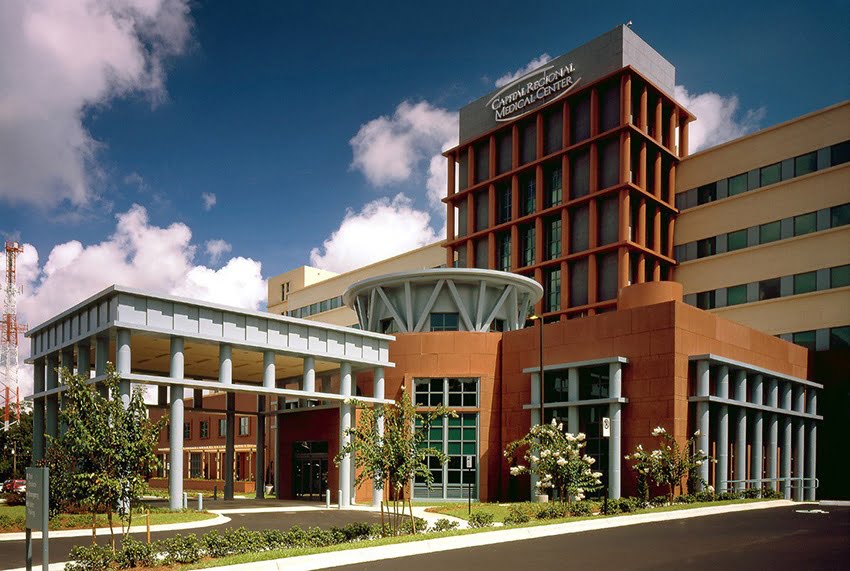 Capital Regional Medical Center
Located in Florida's capital city, Capital Regional Medical Center is a hospital that provides services to those living in and around the Tallahassee area. As a fully accredited healthcare facility, there are 1,100+ employees, approximately 500 physicians, and 266 beds.
Veterans Affairs Tallahassee Health Care Center
The Sergeant Ernest I. "Boots" Thomas VA Clinic serves acute and chronically ill eligible veterans living in the Tallahassee region. At the VA clinic, patients get access to a broad range of services, including general and specialized medical, dental, surgical, psychiatric, nursing and ancillary services. The VA clinic offers positions including clinical, administrative, and support professions so there are plenty of jobs to apply for in Tallahassee!
Westminster Communities of Florida is a national leader in senior living and dedicated to a Mission and ministry of service to older adults. They provide senior living communities offering an active lifestyle and excellent care to Tallahassee residents. Founded in 1954, Westminster Communities of Florida is a faith-based, fiscally strong, not-for-profit organization serving more than 7,000 residents throughout Florida. Click the link to find jobs in Tallahassee at Westminster Oaks.

Employees at Capital City Bank pride themselves on having small town roots and big ideas. They offer a full range of products and services to meet their clients' financial needs, but the bank is best known for building strong relationships throughout the community. 
Prime Meridian Bank bridges the warmth and inviting personality of a community bank with efficiency and operational excellence. We are redefining community banking with a focus on financial stewardship and a deep understanding of client needs. Their approach emphasizes client service, technology, innovation, and hospitality. Ready to join their team? Click the link to find a job in Tallahassee!
TC Federal Bank provides a premium banking experience. The bank is built on a tradition of Trust. Employees know, own and live by the company culture every day. Some of the bank values include service, integrity and trustworthiness. 

Florida State University is a public, research university located in Tallahassee, Florida. The university was founded in 1851 and is made up of 16 separate colleges and more than 110 centers, facilities, labs and institutes that offer more than 360 programs of study, including professional programs. Click the button below to see all open jobs in Tallahassee.
Florida Agricultural and Mechanical University (FAMU) is a public, historically black university that was founded in 1887.  FAMU is the 5th largest historically black university in the US based on enrollment numbers. Additionally, it's the only public historically black university in Florida. The US News & World Report of college rankings named FAMU in Tier 1 among "national universities" (ranked 254th), and 7th among all HBCUs.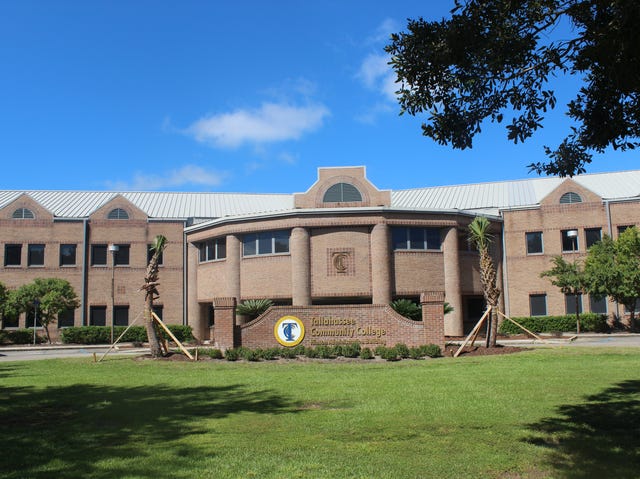 Tallahassee Community College
Tallahassee Community College (TCC) is a public community college and it is part of the Florida College System. TCC is accredited by the Southern Association of Colleges and Schools. The college has more than 24,500 students enrolled. As one of the nation's top community colleges, there are more than 70 academic and career programs and hundreds of different courses available to students. 
Entrepreneurial Resources for
Tech & Startups

Jim Moran Institute for Global Entrepreneurship
The Jim Moran Institute for Global Entrepreneurship cultivates, trains and inspires entrepreneurial leaders through world-class executive education, applied training, public recognition and leading-edge research. Sign up for classes or reach out to get support for your big idea.
Domi Station is an entrepreneurial coworking space located in Railroad Square. But they offer so much more than a place to sit. Their new entrepreneurial programs, Gear Up and Ascend, are designed to equip and support entrepreneurs to launch and scale their ventures. If you are just beginning a business and need help figuring out the basics, Gear Up is for you. If you've validated and launched your venture, Ascend is the right fit for you.
At Innovation Park, their mission is to foster the attraction, start-up, and growth of private innovative companies that create high wage jobs. They work in affiliation with Florida State University, Florida A&M University, Tallahassee Community College, city, county, and private sector leaders to promote the region's research and development assets.
The Office of Economic Vitality
As the capital of the third-largest state in the U.S. and the Magnetic Capital of the World, both well-established global corporations and startup companies call Tallahassee-Leon County home. Located in the Florida Panhandle, our community is easily accessible by interstate, air, or rail as it is just a couple hours from deep sea ports via Interstate 10 (the fourth-longest interstate in the U.S.) and Florida Gulf and Atlantic Rail. Join Florida's Capital for Business.
Launch Tally is a movement of technology organizations, non-profits and government agencies coming together to put Tallahassee technology on the map. Tallahassee's tech sector has grown over 13% in the past 5 years, and is projected to grow by over 7% in the next 5 years. Join the movement and become a part of Tallahassee's tech community. 
Manufacturing & Professional Services

Since its founding in 1891, Acme Brick has continually advanced the art and science of brickmaking, to make brick an affordable, sustainable, enduring, and beautiful choice for America's homeowners, builders, contractors, institutions, and businesses.
Danfoss engineers HVACR and mobile hydraulic technologies that improve energy efficiency, lower the effects of global warming, and build a better future.
3M applies science and innovation to make a real impact by igniting progress and inspiring innovation in lives and communities across the globe.

Tri-Eagle Sales has been the leading beverage wholesaler in the North and North Central Florida area since 1996. We take pride in the culture and environment we provide for our team members. We stay true to our values, dedicating our resources to developing our employees, and our commitment to our people is reflected in our excellence in customer service and delivering on our Mission, Vision, and Values.