Tallahassee's Annual Festivals
Cleaver and Cork is a three-part culinary experience expertly crafted by the Tallahassee Community College Foundation, which brings world-renowned chefs to Florida's capital city for an exclusive dining experience.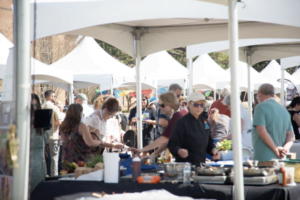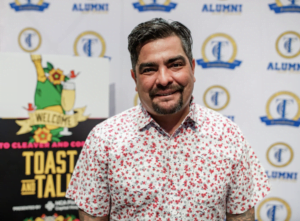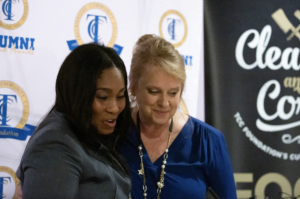 Photos courtesy of Tallahassee Table, Tallahassee Democrat, and Visit Tallahassee
Tallahassee Jewish Food Festival
Come hungry and get ready to FEAST. Here you'll get to sample corned beef, pastrami, potato knishes and cheesecake from New York City's famed Carnegie Deli. Sandwiches are made on real Jewish rye bread. If that doesn't fill you up, then enjoy bagels, lox and cream cheese, Falafel, Kosher hot dogs, homemade matzah ball soup, stuffed cabbage, noodle kugel, delicious homemade pastries and more. 

Photos Courtesy of Tallahassee Jewish Food Festival
Tallahassee Jazz & Blues Festival
Come out to the Tallahassee Museum for one of the region's best two-day jazz, swing, and rhythm and blues music festivals! The Tallahassee Museum outdoor stage area is truly the most gorgeous venue in town, and one of the few places fans can bring their families to hear live music.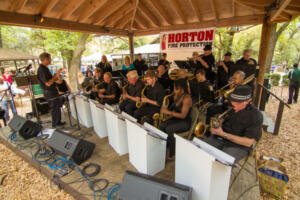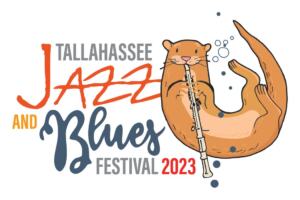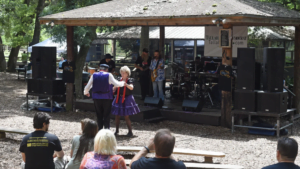 Photos Courtesy of the Tallahassee Museum and the Tallahasee Democrat
Tally Shorts Film Festival
Tally Shorts is an annual festival celebrating short films from the region and around the world. In years past, the festival showcased over 12 hours of short films from local filmmakers and from filmmakers around the world. Of all the Tallahassee festivals, this is one you should not miss!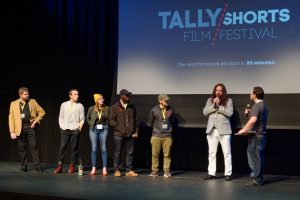 Photos Courtesy of Tally Shorts Film Festival
LeMoyne Chain of Parks Art Festival
This show has been nationally ranked by Sunshine Artist Magazine for 5 years running as one of the Top 5 Fine Art Festivals! This annual two-day festival draws more than 10,000 people, both local and visitors, to see 170+ artists who have traveled from all over the country to display their original fine works of art.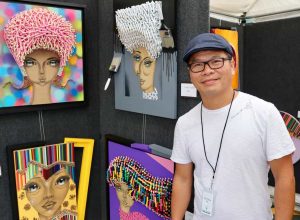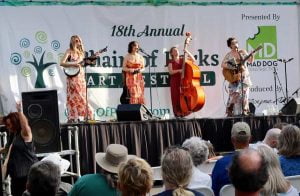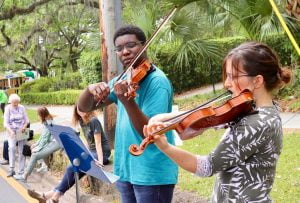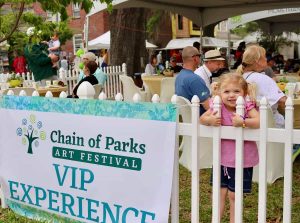 Photos Courtesy of LeMoyne Chain of Parks Art Festival
Word of [South], a festival of literature and music, is a unique blend of writers and musicians and an exploration of the relationship between the two disciplines. From gospel and HipHop to pop and bluegrass, jazz and country, to Americana and R&B, bring the whole family, and come see what's down South!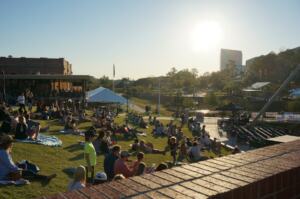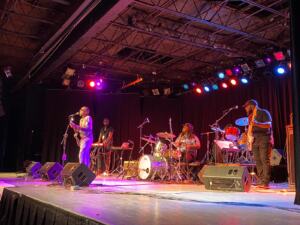 Photos Courtesy of Word of South
Known as being one of the top festivals in the southeastern United States, the festival weekend also provides a huge economic impact to Leon County. Visitor spending over the festival weekend is calculated to be more than $6 million dollars. 20,000+ tourists come from out of town, which has a substantial impact on all hotels in Leon County, with more than 8,500 room nights generated. And besides the boost to the local economy, this Tallahassee festival is fun for all!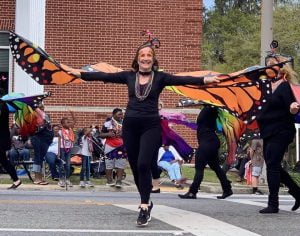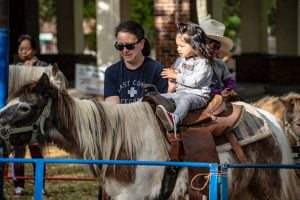 Photos Courtesy of Springtime Tallahassee
Florida Animation Festival
The Florida Animation Festival is a multi-day film festival launched in 2016 by The Tallahassee Film Society. Festival attendees will enjoy amazing animated films that spotlight both regional and global animation talent. The festival includes dozens of animated shorts submitted from around the world, a kick-off party, a free feature film for families, filmmaking workshops, swag, and more!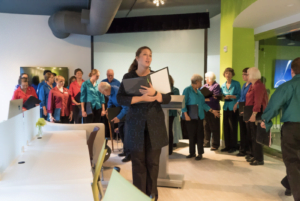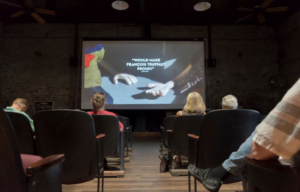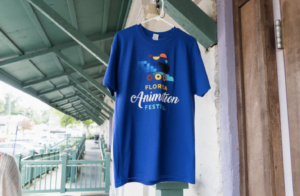 Photos Courtesy of Florida Animation Festival
Tallahassee welcomes the return of our Sundown Concert Series, Tallahassee's favorite FREE summer event series. Taking place on select Saturdays at Cascades Park, these concerts are fun for the whole family! Grab a blanket and head to Cascades for music and fun.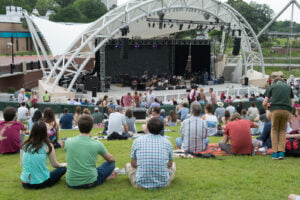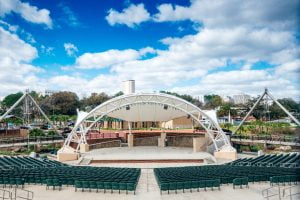 Opening Nights is an annual series of performances that occur from the fall to the spring, drawing a curated, lauded selection of artists to Florida State's campus year after year. The efforts continue to bolster FSU's arts education programs and showcase the university's talented students to the local community.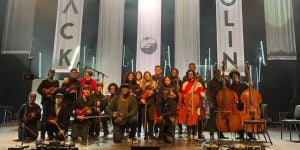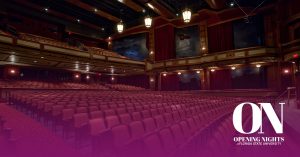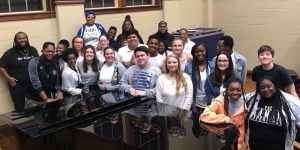 Photos Courtesy of Opening Nights
Tallahassee Beer Festival
Everyone loves Tallahassee Festivals, and Beer Fest ranks toward the top. The Tallahassee Beer Festival is a beer tasting event. Here, participants can enjoy UNLIMITED samples. All net proceeds support local Tallahassee charities.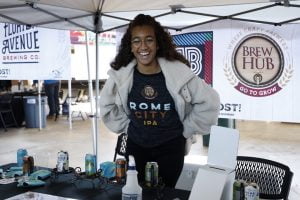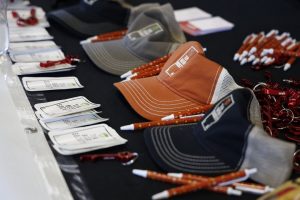 Photos Courtesy of TLH Beer Fest
Tallahassee Greek Food Festival
Hosted by Holy Mother of God Greek Orthodox Church, the 1-day long food festival is a Tallahassee tradition. Every January, get ready to enjoy baklava, souvlaki, gyros, Greek fries, almond cookies, Finikia, chocolate KOK, and more at the food festival of the year.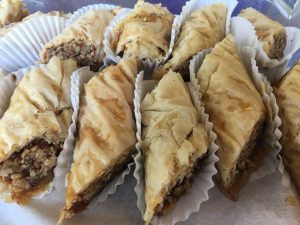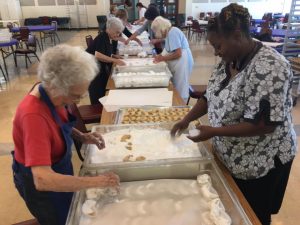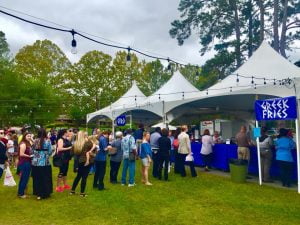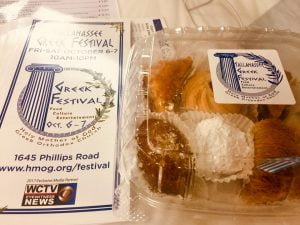 Photos Courtesy of Tallahassee Greek Food Festival
Every November, residents and visitors come together to enjoy everything the fair has to offer! From eating delicious fried food to kids showcasing their 4H fowl, fun can be had by all at the North Florida Fair.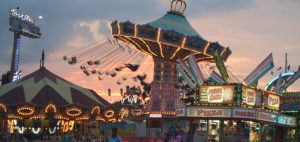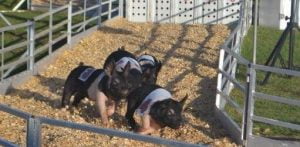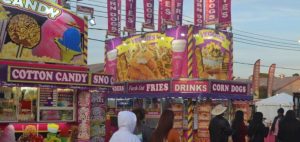 Photos Courtesy of North Florida Fair
Presented by City of Tallahassee, Winter Festival visitors will enjoy a downtown takeover involving a parade, lights, music, and art exhibits. Don't forget to sign up for the Jingle Bell 5k!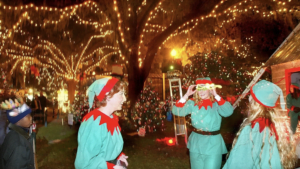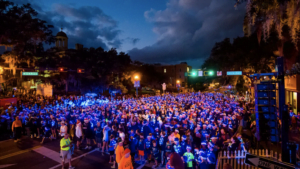 Photos courtesy of the Tallahassee Democrat and Vstateblazers.com