Tallahassee's got you covered when it comes to live music. As Florida's capital city with two universities and a college nearby, Tallahassee brings some of the best national and local bands and artists your way. Whether it's Indie Pop, Jazz, Reggae, or even EDM, you are sure to find whatever sound or atmosphere you desire. Check out some of the best venues for live music in Tallahassee below!
Capital City Amphitheater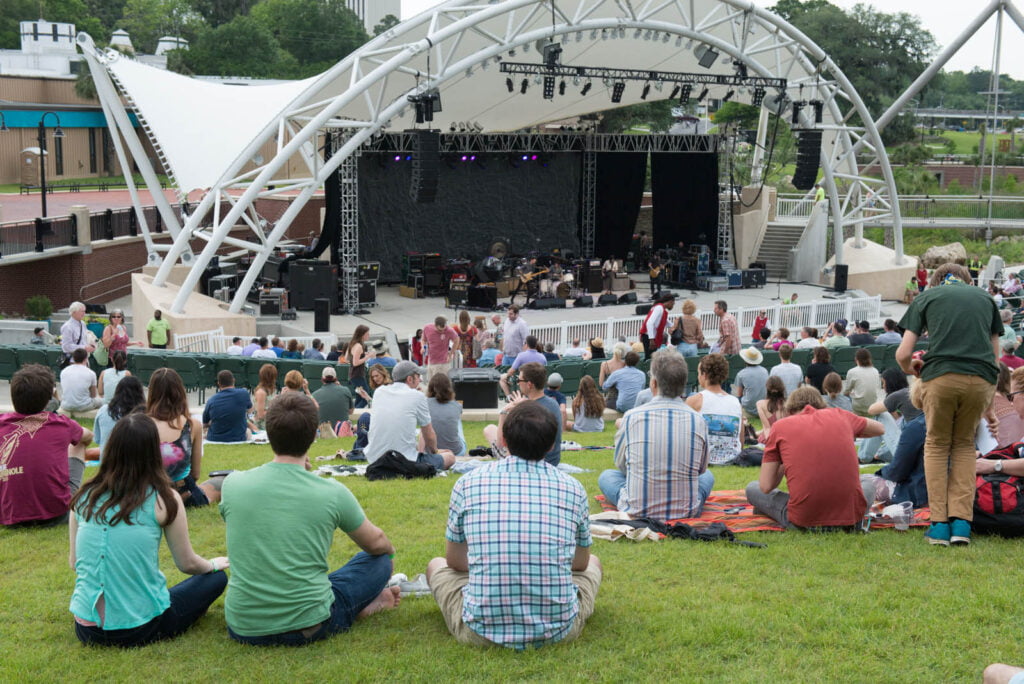 Capital City Amphitheater is a 3,500-seat outdoor venue right in the heart of Cascades Park. With a beautiful view of the lake and sunset, it is a great place to relax and catch some live music in Tallahassee. If you don't feel like sitting in the crowd, reserve a spot so you can watch from the deck of the Edison Restaurant, which overlooks the whole venue. Visit Capital City Amphitheater's website to get updates on the latest performances.
House of Music Tallahassee
The House of Music is a full-service restaurant, bar, and multi-genre music venue in Tallahassee. They have weekly events such as their Sunday brunch with live music, or their Open Mic with Mike night, and specialty drinks. The House of Music has a great selection of craft beers, delicious bar food, and a heart for the community and local area artists. 
Fish Camp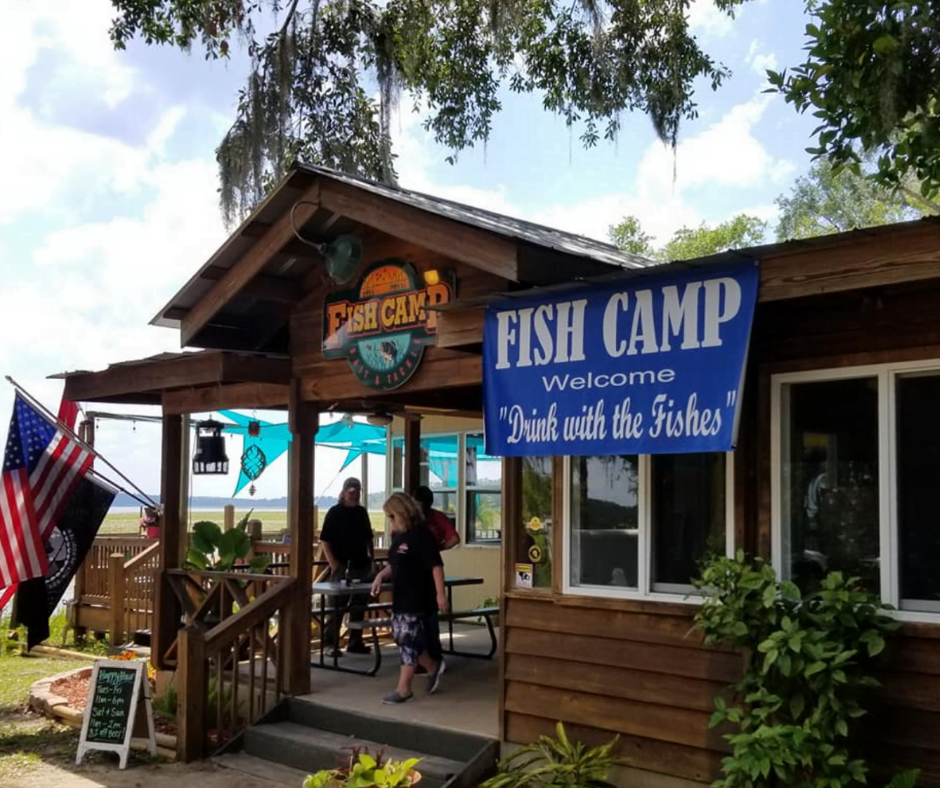 Fish Camp, located on Lake Iamonia, is the perfect mini-getaway for some live music right outside of Tallahassee. They are known for their "come early, stay late" clientele. From karaoke, to rock, or some classic blues, Fish Camp is one of the best hidden party spots for live music in Tallahassee. While you're there, don't forget to try out their Double Down Burger or Smoked Mullet Dip!
926 Bar and Grille
926 Bar and Grille is a place where everyone is accepted. It is also a place where you can find some of the best live music in Tallahassee. In the past, they have hosted some of the best Indie Rock music, such as The Hails and Flipturn. You can also check out their Hot Friday Night Party with happy hour, their open club, and a drag show that goes on until midnight.
The Moon
The Moon is a multi-genre venue that has been in service for 35 years. They have been home to headliners such as T-Pain, J-Cole, the Red Hot Chili Peppers, and Kenny Chesney. For all live audiences, there is an open seating format with table seating spread all around. The Moon is a great place to catch some live music in Tallahassee so be sure to check it out!
Bird's Aphrodisiac Oyster Shack
Birds is the word! Interested in some live music and karaoke with a side of some of Tallahassee's best oysters? Check out Birds Aphrodisiac Oyster Shack with their upbeat ambiance, mouthwatering menu, and live music every night! If you're a fan of karaoke, head on over every Thursday starting at 9:30!
Blue Tavern
Blue Tavern is located right in the heart of Midtown and is a bar, coffee house, and music venue all in one. You can catch live music every Tuesday-Saturday! Every Tuesday head on over for the Tuesday Blues starting at 8 pm. Don't forget their happy hour every Wednesday and Thursday, or their Wednesday Warehouse open mic! Heard of the Delta Ringnecks? You can catch them every single Thursday! Whether it's a cup of coffee, a Cuban sandwich for lunch, or some jammin' live music, the Blue Tavern is one of the coolest venues.
---
Whether you're hanging out at Fish Camp all day or stopping by Birds Oyster Shack in the evening, there are plenty of live music venues in Florida's capital city. From Jazz to classic Blues, or even karaoke nights, Tallahassee has something for every music lover!
Grab a drink before hitting the music scene! Check out some of Tallahassee's top bars here.